WE ARE: A Short Film Series
From the moment I caught wind of 'We Are', I knew I had to keep a close eye on it. There's a lot of great content coming out of Austin, Texas at the moment. With recent cuts to Texas Film incentives, it's important to continue to support Texas film.
'We Are' offers a realistic reflection of millennial Black women. At a time when creatives of color are often given the heavy task of creating media that speaks for an entire community, it can be daunting to execute projects like this. Black women (and other women of color) aren't usually given the opportunity to be quirky, awkward, normal or multi-dimensional on screen. This project from Austin-based B.B. Araya (bbaraya.com) could be next in the crop of new projects from Black women who want to show us characters we don't always get to see. Creatives of color are often given the heavy task of creating media that has a message, so how do they manage these expectations while continuing to make the things they want to make? Read my interview with Araya below for the answer and more: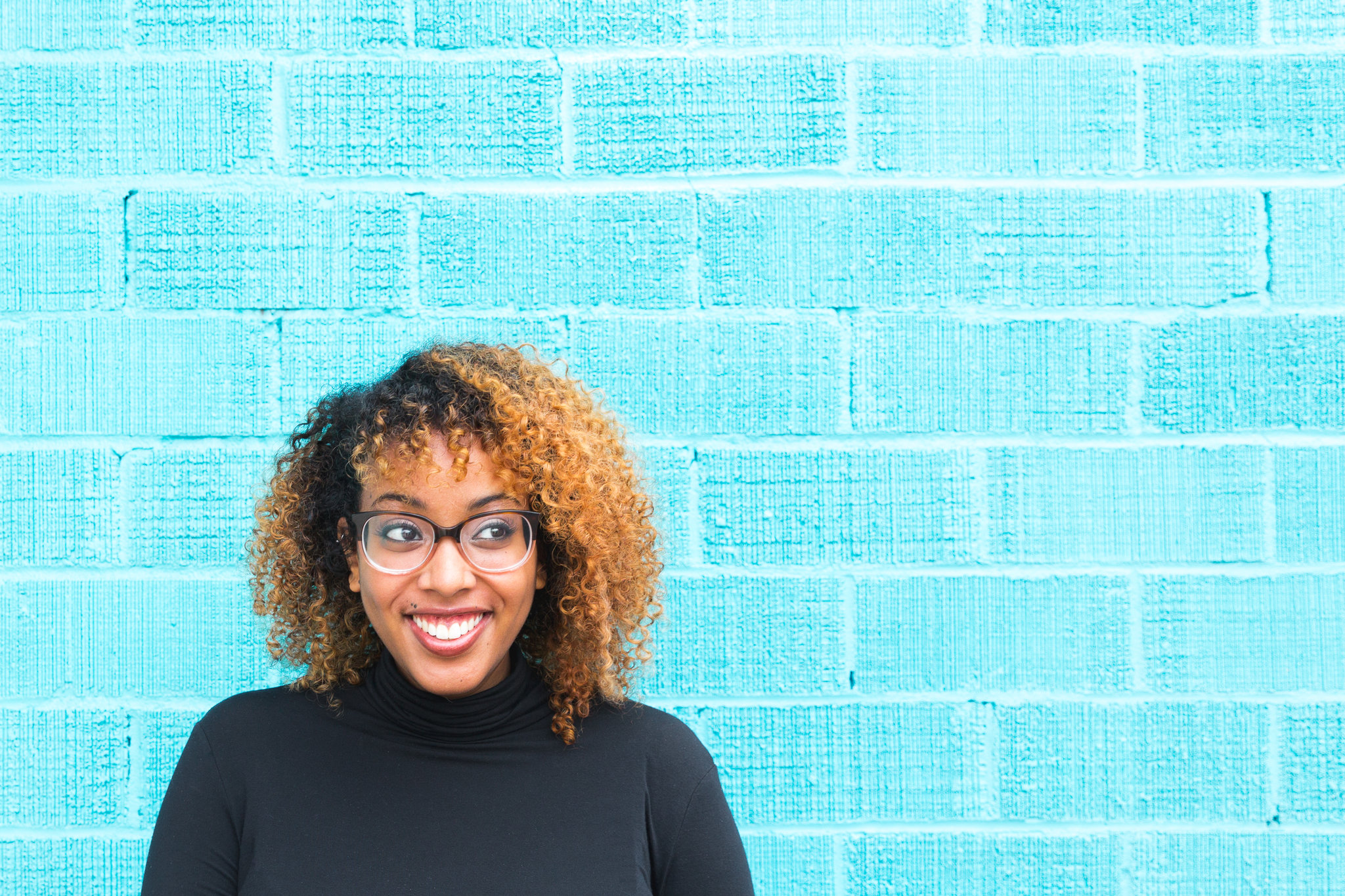 Tell us a little about the cast and crew:
The cast is my ultimate dream-team, and they were my first choices. Each of them are artists whose work I admired and was super excited to collaborate with. We've got some YouTube stars (Evelyn and Ngozi), some genius improvisers (Ronnie and Xaria), and some stage queens (Taji, Andie, and Alyssa). They are all multi-talented and immensely hard-working. The team behind the project consisted of myself and the producers Tamar and Jessica. We each brought something different/important to the table and all of our strengths combined helped to make this a smooth production.
How was the series created and what sparked the idea:
I had a lot of stories I wanted to tell, and ultimately decided they deserve their own contained world - because they were all so different. I wanted to do something similar to "We Are" a couple of years ago when I first moved to Austin, but didn't have the recourses or experience. After getting a few more shorts under my belt, I met Tamar who was interested in producing. I told her about it and we solidified the concept with our mantra being "vibes over everything". And now, here we are.
What do you want people to walk away feeling after they watch "We Are"?
I just want them to walk away feeling - something, anything. Maybe less alone, less "other". It's okay to feel confusion, self-doubt, and angst. It's okay to feel whatever you feel, whenever you feel it. At the end of the day, we're all just out here trying.
You're calling this a film series...how are you delivering the product to your audience? As a series of shorts? A traditional web series? And where will we be able to watch it?
Yes, it's called a film series because each episode follows a different story, and is tonally and stylistically different. We will be delivering them all at once in September on our website, WeAreFilmSeries.com. (Stay tuned for the exact date).
Are you from Austin - if not, how long have you been there?
I'm from Dallas and I moved to Austin two years ago. It was such a bittersweet thing because ultimately I found my people and big chunk of myself in this city, but at the same time, the lack of diversity can tend to be overwhelming.
What's remarkable to you about Austin? What's unremarkable? What do you crave that you're just not getting there?
It's remarkable that all of the misfits and rejects gather in this city and find each other. Nobody is judging anyone. It's no secret though that Austin suffers from a very serious diversity problem. Sometimes, it can feel like a spiritual suffocation of sorts. In "We Are", we try to the show the artists, musicians, performers, and sections of the city that get consistently overlooked. There are a lot of dope creatives of color putting in serious work out here. And we're each very supportive of one another.
Do filmmakers have any responsibility to culture? Do you feel that being a creative person requires that you give back or tell a particular story or not do something else? Why or why not?
I just think it's important that we tell our own stories as honestly as possible. It's as much about getting diversity behind the camera as it is about getting it in front of the camera.
What do you want understood about the black femme's experience with this series?
In a lot of ways, it's very similar to anyone else's. In the ways that it's not, it's vastly different.
Are there really so few women/women of color in film, or is that a myth perpetuated by the lack of visibility?
There are definitely a lot fewer women of color in film getting distribution and recognition for their work, but there aren't any less actually creating. The lack of resources can lead to a lack of recognition if your work is not up to par, on a technical level, with more privileged filmmakers. We don't only need more WOC filmmakers though; we need more WOC producers, executives, distributors, network heads, film critics and much more. The system is going to take a while to be properly infiltrated by WOC, but it's happening as we speak and it will only continue.
What are some other projects (from friends or people you admire) that we need to pay attention to?
Austin filmmaker Fum Fum Ko is putting out a short film called "No Sleep, No Breaks" that i'm excited about. "We Are" cast members Evelyn, Andie, and Uche are all working on dope stuff that I'm stoked to see! And everything else that I'm really excited about is already being payed attention to (Black Panther, Insecure, The Lion King, Atlanta).
How can we support smaller filmmakers?
It can be as simple as spreading the word by telling people about our work or as grand as donating when we're asking for funds to help get our projects off the ground. Ultimately, the power is firmly in the consumer's hands at this point. There is a filmmaker out there trying to tell the story you want to see, you just need to find them and support them.
What are you excited about in the art/filmmaking world?
I'm thrilled that we're moving in a positive direction in terms of visibility and representation, but I am not allowing myself to get fully complacent until this proves to be a long term scenario. Even though it's super exciting to see so many [people of color] stories out there, the ratio of POC to non-POC content still feels the same. I just want more stories for, and by, marginalized folks - "by" holds as much weight as "for". We'll get there. We're getting there.
What's next?
A nap, then a feature.
Starring: Evelyn Ngugi, Ngozi Kim, Ronnita L. Miller, Alyssa Dillard, Taji Senior, Andie Flores, Xaria Coleman
Directed By: B.B. Araya
Release Date: September 2017